CASE STUDY: REPLICATING A SUCCESSFUL STORE EXPERIENCE INTO ECOMMERCE SALES
Introducing Duke Fotografia: Canary Island's #1 Photography Store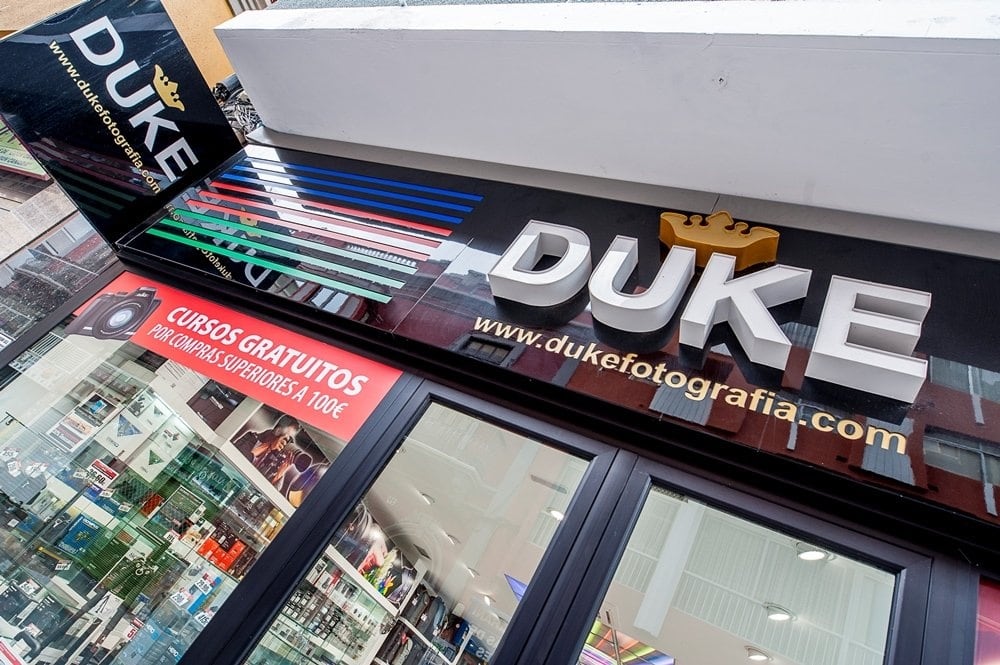 Trading for nearly 50 years, Duke Fotografia is a family-owned business that established itself as The Canary Island's number one photography store. People traveled from all over the Iberian peninsula to explore the company's massive range of products, take advantage of competitive prices and — of course — chat with the friendly, knowledgeable, and engaging staff.
Keen to move with the times and attract an even European wider audience, Duke Fotografia's owners began developing and expanding the company's eCommerce offering. Just when COVID-19 hit the world in 2020, Duke Fotografia was forced to close its physical shop and switch to a 100% online model.
Ecommerce DIGITAL MARKETING Challenges
Closed store = no revenue + high costs
1. Customers weren't engaging with Duke Fotografia's ecommerce store
There was a disconnect. Despite Duke Fotografia's excellent reputation amongst professional photographers and hobbyists (and everyone in between), the company's competitive pricing, and its vast product catalog, Duke Fotografia's ecommerce store just wasn't bringing in the sales. Longstanding customers and potential first-time shoppers simply weren't engaging with the online brand in the numbers needed to make the business viable in the long term. The owners and staff were baffled — and saddened.
2. Low returns through Facebook advertising
Then everything changed once more with COVID-19. While Duke Fotografia's management was grateful to have started their online business before the pandemic and was in a better place than many brick-and-mortar retailers, the company still needed to attract more online customers. The company had committed to ad spend on social media platforms but was perplexed by the low levels of engagement it was generating — Facebook was a particular issue for them.
3. An ecommerce that didn't convert traffic into leads OR sales…
Sometimes an asset in a bricks-and-mortar store can be a hindrance for a digital offering. Take the amount products for sale, for example. When you're standing in a shop with a massive choice of products, and you have an expert to help you select the best products, that's a win, right? But when you have the same amount of products to sift through on a website with no-one to guide you, the choice can be baffling — even off-putting. This was the problem faced by Duke Fotografia and one that we identified very early on.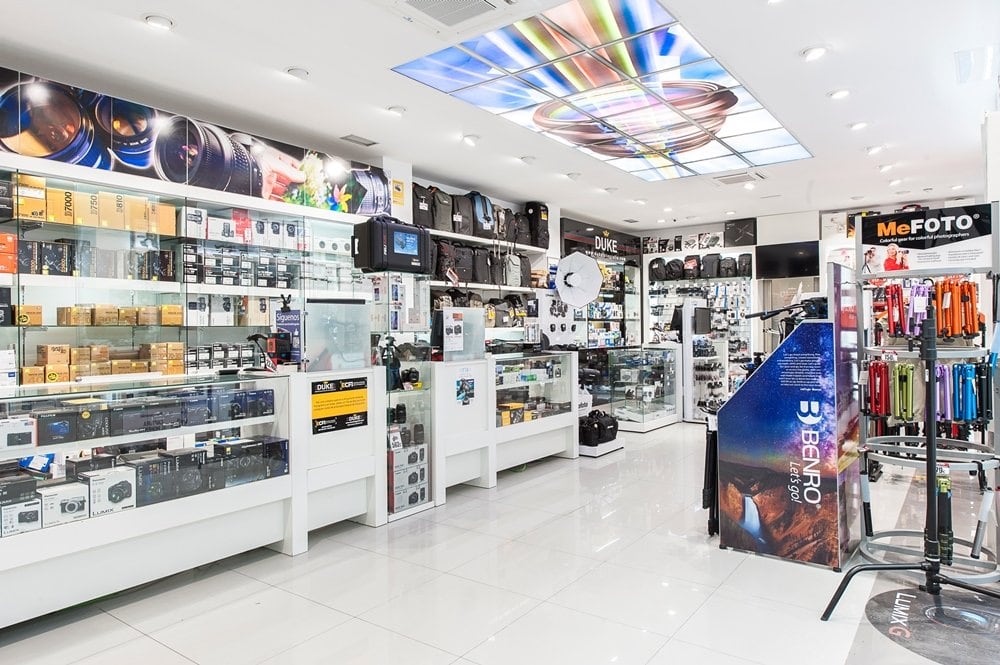 SOLUTION: THE HARPIA METHOD – A PROVEN FORMULA TO SUCCESS
Looking At Duke Fotografia Through New Lenses
Experienced entrepreneurs, Duke Fotografia's management team was not going to be beaten. The pandemic galvanized their resolve to make their ecommerce marketing succeed for them. And it was in that spirit — hungry for success and ready to take the next step in their evolution — that they approached Harpia.
Duke Fotografia needed sales — FAST. Using The Harpia Method, we created a strategy that would enable Duke Fotografia to navigate the economic realities of COVID-19 while experiencing minimal-to-no sale losses on a year-on-year basis.
We focused on creating a series of Facebook ads that would encourage existing Duke Fotografia's existing in-store customers to learn more about its eCommerce offering. The ads would also explain the benefits of ordering online with Duke Fotografia, showing customers that it was safe and risk-free to buy expensive photographic equipment online with foreground proof of happy, satisfied customers.
Key campaign deliverables included:
✅ Creation of two Facebook Ad funnels. One for professional photographers and one for photography enthusiasts.
✅ Development of landing pages designed specifically to receive cold leads from Facebook ad traffic. We created Spanish and English-language versions of the site for maximum audience reach
✅ Chairing bi-weekly client strategy and update calls
Explained in language that Duke Fotografia's customers would understand: We checked the brand's exposure, adjusted its focus, prepped the subjects, and set them against a stunning backdrop, in a beautiful frame — all of which created a perfect snapshot for eCommerce engagement
Here's how the Harpia Method works: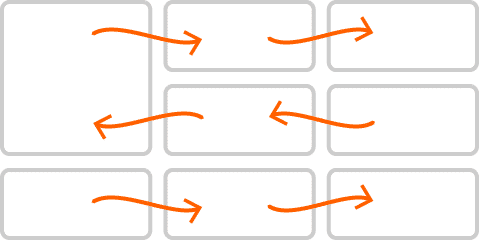 1. Strategy
Architect an Omni-Channel eCommerce Marketing Strategy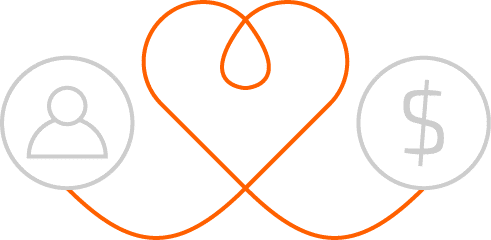 2. Development
Implement an Exciting eCommerce Customer Journey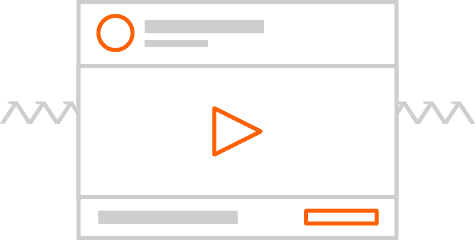 3. Scale
Skyrocket Sales with Hyper-Targeted Advertising
1. STRATEGY: The ECOMMERCE GROWTH BLUEPRINT
90-Day Ecommerce Accelerator Program
eCommerce marketing is a lot like shooting the perfect picture. You need the right equipment, expertise, light, and subject matter. Only when everything falls into place you can push the shutter.
At Harpia, we know that — like taking the perfect shot — building a winning eCommerce digital marketing strategy needs preparation, order, structure, and perfect timing. We achieve this through a two-day workshop—designed to analyze your business and create the perfect recipe for your eCommerce journey.
Day 1 — Analyzing Duke's eCommerce Business
We began with an intensive four-hour deep dive into Duke Fotografia's business. During that session, we:
✅ Dissected Duke Fotografia's existing eCommerce strategy
✅ Carried out a competitive analysis
✅ Explored growth opportunities
✅ Discussed potential threats openly and honestly
✅ Learned all about Duke Fotografia's short and long-term goals — and the role they saw for social media-led lead generation as the online brand developed
✅ Distilled Duke Fotografia's core values and offering to create customer avatars: Professional photographers and photography enthusiasts. (We would use these avatars later in the program to hyper-focus on targeted ads with super-engaging content).
✅ Created a statement of value that would be communicated across all our content.
It's the end of day 1, and we haven't created any content. And that's very deliberate. If you want to launch the kind of transformational content needed to turn around an eCommerce offering, you can't just sit down with a pen and paper and start randomly writing (well, you can, but it won't work — we promise you).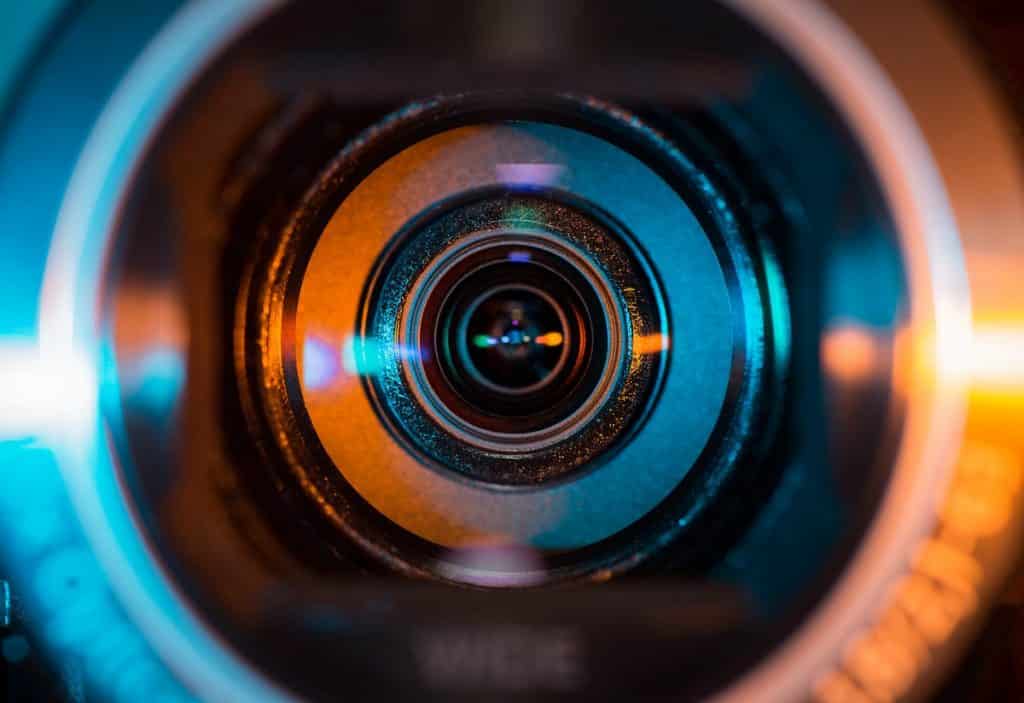 Our goal here is to discover what worked, what didn't, and shine a brighter light on the company's true vision. 
Day 2: Designing Duke Fotografia's eCommerce Growth Blueprint
Day 2 was all about strategy (still no content creation). After a good rest — and the previous day's research still fresh in our mind — we sat down with Duke Fotografia's management team to create a six-month omnichannel digital marketing plan and execution roadmap to support the company's eCommerce ambitions. The program was directly matched to Duke Fotografia's business needs and designed to meet the changing retail environment brought about by COVID-19.
Armed with our new Omni-Channel eCommerce marketing strategy document, we were:
Ready to accelerate the company's growth
Primed to keep new and existing customers happy
Poised to encourage repeat business
This super-detailed, all-encompassing digital strategy document helped us and Duke Fotografia deal with each critical stage in the customer journey—offering targeted messaging for each point in the process.
The 8-Steps eCommerce Growth Blueprint:
We base our approach on human relationships. From the first time we meet someone to when we are friends, every conversation has a different background story, place, and message. Your customer-brand relationship shouldn't be any different.
2. Implementing a dynamic ecommerce journey
Day 3 to 30: Asset Development + Launch
Back in our office, we set about developing a series of dynamic Facebook ads for Duke Fotografia. These were split into two campaigns run in tandem to target the specific customer avatars we identified during our two-day workshop — professional photographers and photography enthusiasts. Although both audiences loved the shopping experience at Duke Fotografia, both very different needs, purchase triggers, and budgets
We designed Our Facebook ads to target customers at each stage of their engagement with the brand and buyer's journey:
❄️ Top of Funnel — raising brand awareness and generating leads across a large audience.
🌤 Middle of Funnel — targetting a smaller selection of potential customers that have engaged with the brand in previous ads in the series — but had yet to make a purchase.
🔥 Bottom of Funnel — Persuading an even narrower, qualified slice of the audience to make the final leap to purchase by an 'independent decision. We used a combination of use cases and customer stories to help potential customers make up their own minds.
Once the leads were converted to customers, we encouraged them to leave reviews and feedback to tell their story and persuade other potential buyers further up the funnel.
Check out a few of the ads we designed for them (we can create ads similar to these for you too!):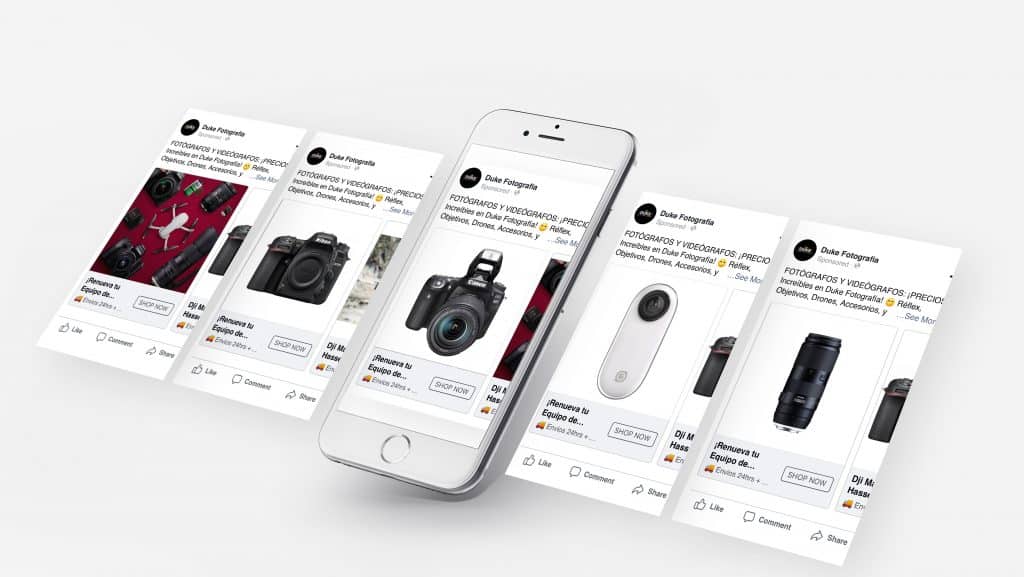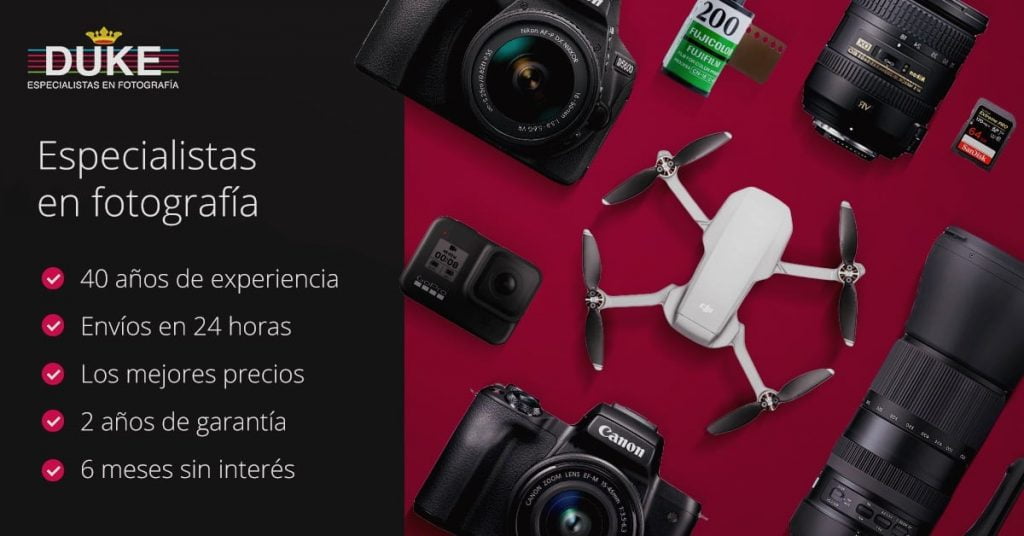 3. Optimization and Scale
Day 31 to 60: Analysis and Fine Tuning
Our campaign analysis is unrelenting — we just love data (some people might call us geeks, but we don't care!) We continually tested Duke Fotografia's Facebook adverts. This included:
✅ Analyzing customer engagement
✅ Reviewing company's sales
✅ Fine-tuning ad copy and emphasis
✅ Developing new creative angles
Armed with detailed, actionable stats and figures — we sat down with the company's management team to discuss campaign results to date before recommending any ad spend increases.
We demonstrated that — although Facebook ads were drawing in customers — customers were still not shopping online in the numbers we'd anticipated. We suggested creating a fresh landing page for cold Facebook ad traffic.
This landing page would showcase a smaller product range and foreground the key messages that would appeal to the two customer avatars we developed at the start of the campaign. This made it easier for customers to navigate Duke Fotografia's offering, connect with the brand online and complete their checkout.
During this time, we also held conference calls every two weeks to provide marketing coaching and counsel to Duke Fotografia's management team and assist with further strategic eCommerce developments.
Here's a quick taste of their website transformation: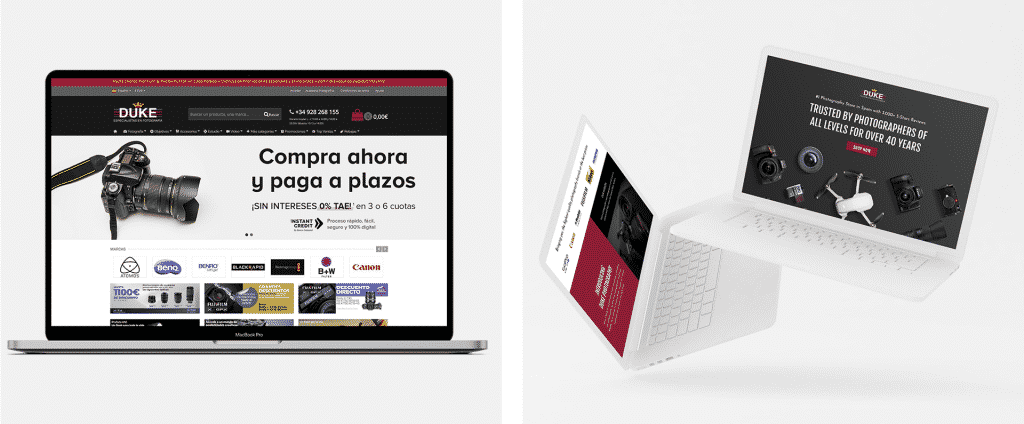 Day 31 to 60: Scale Ecommerce & Skyrocket Sales
With everything in place, it was time to exponentially increase ad spend and engage with even more customers. During this time, we kept on testing our ads, analyzing their performance, and updating their content.
The Harpia Method successfully increased Duke Fotografia's traffic, conversions, and sales. Despite intensive business growth, the company maintained its high levels of customer satisfaction, enhanced its brand loyalty, and continued to deliver exceptional products and a competitive price.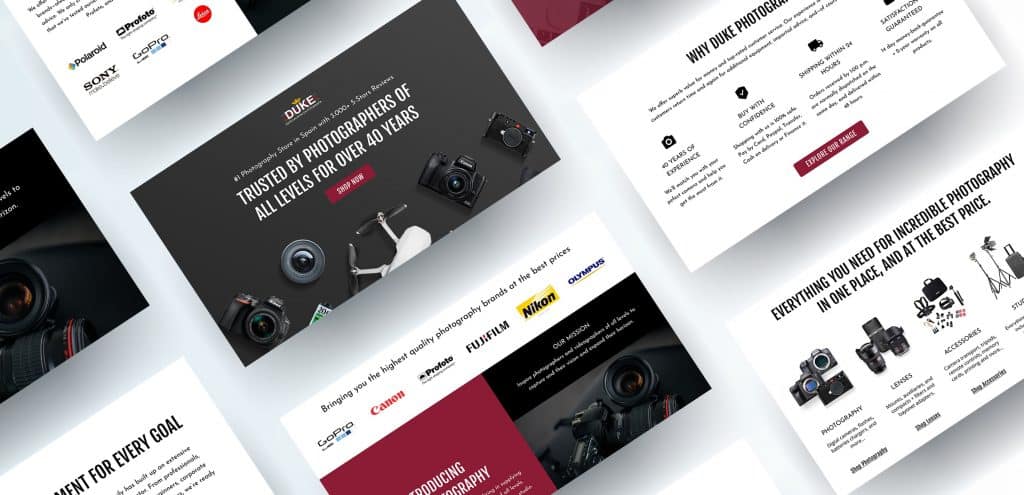 A PROVEN ECOMMERCE GROWTH STRATEGY
Our Staggering Campaign Results
We used the Harpia Method to create a loyal and engaged customer base for Duke Fotografia — one that was keen to buy from the company's website and return for multiple purchases. Duke Fotografia's Facebook adverts, in combination with our newly created landing page, successfully captured cold prospects and transformed them into brand champions — happy to write online reviews and endorse the brand themselves
90-days after working with us:
Increase in Ecommerce Sales
Conversion Rate Increased
Skyrocket your ecommerce capabilities in a flash — with picture-perfect Facebook Ads that Work!
We won't bite (we leave that up to our engaging ads and blisteringly hot copy!)